Services
SHIP AGENTS, GRAINS, FERTILIZERS, REFRIGERATED, BREAKBULK AND PROJECT CARGOES.
Universal Shipping serves all Uruguayan ports and anchorages in Uruguayan territorial waters. We handle with professionalism all type of vessels and cargo operations and have gained the support of many Owners (Operations, Chartering, Technical and Crew Managements) around the world, because we always deliver quality and timely service
AT ROADS AND WAITING ANCHORAGE OFF RIVER PLATE
CREW CHANGES
Since the very outbreak of the Covid-19, starting with the cruise Greg Mortimer, Universal has been strongly participating in human corridors, in strict coordination with all national authorities, successfully disembarking hundreds of crewmembers and assisting others to join ships. Owners & managments trust in our assistance, their seafarers receiving a dedicated attention, trying to make their stays as relaxed as possible amidst this stressing crisis.
SOUTH AMERICA ATLANTIC SERVICE
SAAS is the only container regular service (monthly) connecting Port Stanley (Falkland Islands) with Montevideo, wherefrom the outbound cargoes are transhipped to worldwide destinations and viceversa for supplies to the Islands.
Please contact:
Daniel Castro or Ignacio Delgado usaops@unimar.com.uy
OPERATIONAL & COMMERCIAL MANAGEMENT FEEDER SERVICE
MV ASUNCION B, MV VICKY B, have a joint capacity of over 500 teu and offer regular service for dry & reefer containers between Montevideo, Uruguay and different terminals in Asunción, Paraguay.
For quotations and schedules please contact:
Daniel Castro or Ignacio Delgado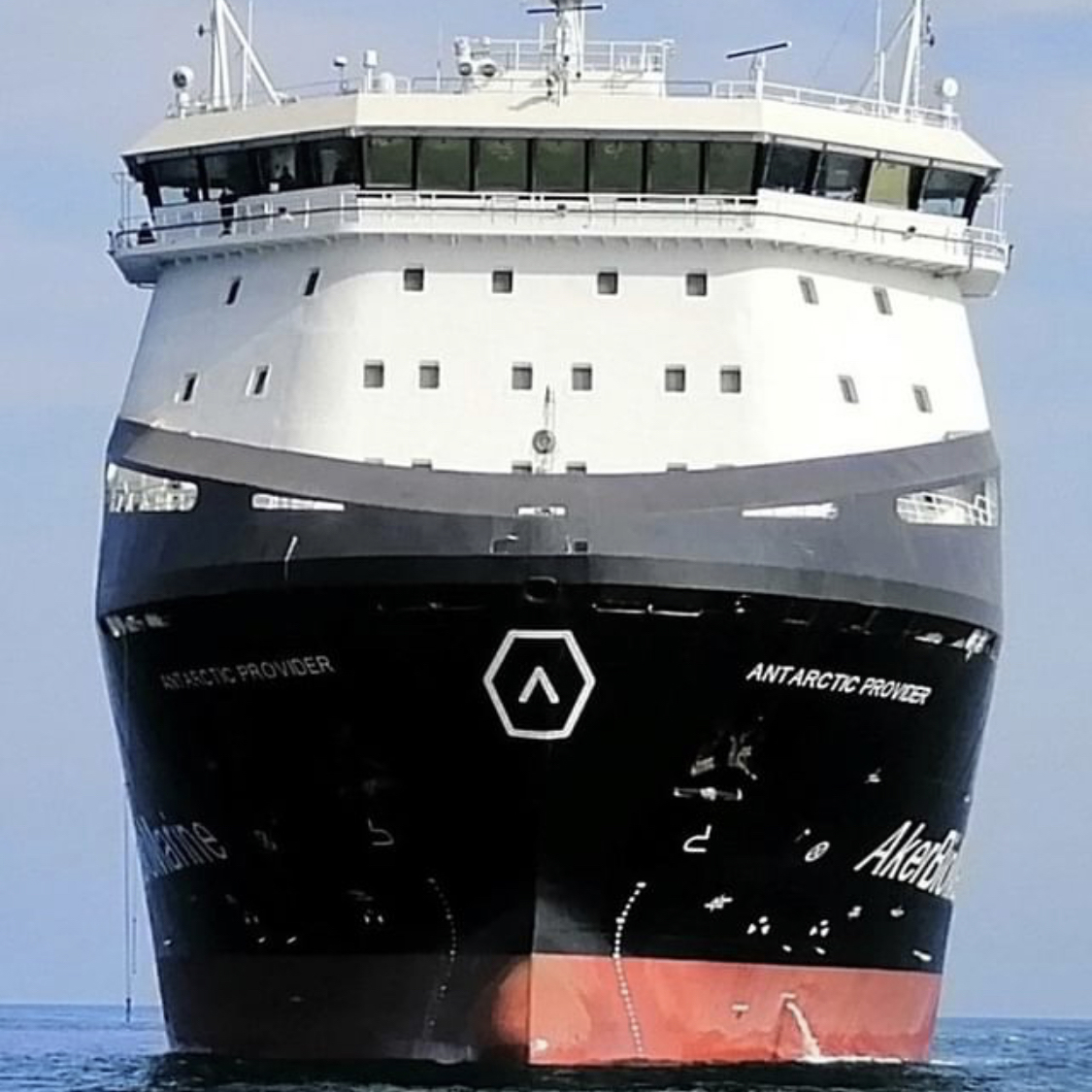 SOUTH AMERICA & ANTARCTIC FISHING GROUND, FOREIGN FLEETS, CRUISES, SCIENTIFIC & RESEARCH VESSELS
For many decades the Port of Montevideo was chosen by several foreign fishing fleets as their main base port in the region. Fishing vessels that spend months in the fishing grounds, require repairs, crew changes, supplies, spare parts, dry-docking and a range of other services in order to be ready for their next campaign.
TRANSHIPMENTS TO PARAGUAY AT NUEVA PALMIRA "VESSEL TO BARGE"
As Paraguay does not count with ocean ports, the most important transport for its imports & exports of bbulk, project cargoes, containers, grain & fertilizers is via the Hidrovía-Waterway Paraná-Paraguay, by means of convoys of river barges. The largest fleet of barges are Mississippi type, having the growing demand led to the installation in Paraguay of shipyards building barges, pushboats &  doing maintenance & repairs.
Nueva Palmira has infrastructure of silos for local & Paraguayan grains, later shipped on bulkers to wwide destinations. This port is very efficient for direct t/s of project and bbulk cargoes, as well as for fertz & petcoke. Vessels need to be geared, for these direct t/s are done from vessel to barges.
Our agency is proud of having its own branch office at Nueva Palmira and for participating in several projects o/b or reputable international freight forwarders.  There is always availability of river barges at this port, whose operators accept several types of cargo after discharge of the grain, enabling them not to return empty back to Paraguay. The barges availability reduces the possibility of detention if sufficient advice or ETA of the vessel is given.
Montevideo is good for containers and roro cargoes, as there are feeder operators that run regularly between Montevideo and terminals in the Asunción area.
There have also been some projects to the south of Bolivia -transshipped at Nueva Palmira- using the Hidrovía Paraná Paraguay, however the coordination is a little bit more complicated, as only a few barge operators are ready to quote river freight upto terminals in Bolivia.
STEVEDORING – LINE IN/OUT UP TO FINAL SITE OF REST
Our agency does not have shares in any stevedoring local company whatsoever. Owners and charterers that request us liner in / liner out quotations – be it for bulk, breakbulk or heavylifts – will receive from us not only the best quotations, but those from the more qualified stevedores, depending on the type of cargo.
LOGISTICS FOR BREAKBULK, BULK PROJECT & REFRIGERATED CARGOES
We offer, all type of logistic services like pre / oncarriages, storage, consolidation, distribution, etc. Depending on the type of cargo and service required, we sub-contract the most experienced service providers, i.e. truckers, cranes, warehousing, taking special care that such companies have insurance cover and clean operational records.
For information please contact Ignacio Zuffo ignacio_zuffo@unimar.com.uy
CHARTERING BROKERS
We can fix vessels or cargoes to the principals that so require. Our main expertise is in grain and project cargo chartering.
Please contact Rodolfo Suttner rodolfo_suttner@unimar.com.uy
EUROTAINER
Long term lease – any type of Isotank. Eurotainer engineers develop special Isotank on customers' requirements.
For information please contact Ignacio Zuffo ignacio_zuffo@unimar.com.uy